Preventive Dentistry
We provide excellent preventive care, including exams, cleanings, and digital x-rays. Early detection of dental problems is essential to gain optimal oral health. The American Dental Association recommends that you follow a schedule of twice yearly cleanings and exams.
Cosmetic Dentistry
If you have ever found yourself hiding your smile, avoiding photos, or covering your mouth because you're unhappy with the appearance of your teeth, it may be time to consider our cosmetic smile solutions. We offer a range of services to give you the smile of your dreams.
Restorative Dentistry
Restorative dentistry is used to restore the strength and beauty of your smile. If you've been suffering from pain caused by decay or other health conditions, you may benefit from restorative therapy. We offer conservative treatment solutions to preserve your natural teeth, as well as tooth replacement options.
Periodontics
Periodontics involves the prevention, diagnosis, and treatment of periodontal disease (gum disease). Periodontal disease is the leading cause of tooth loss. At our dental office, we will gently evaluate your gums and overall oral health, and if necessary, will make recommendations for treatment.
Orthodontics
Orthodontic treatment is used to treat all types of patients, from adults to young teens.  It is used to realign the teeth into a more natural position.  It is also used to straighten teeth and correct any imbalance in the bite.
Endodontics
Root canal therapy removes harmful bacteria from your tooth, healing infection, ending your pain and improving your health. When decay or a crack has reached the nerve of a tooth, a root canal is necessary.
Oral Surgery
Our team is experienced in providing oral surgery. Our philosophy to oral surgery is to provide the most comfortable care possible. We take the time to answer your questions and explain your treatment path beforehand.
Facial Aesthetics
We offer cosmetic and therapeutic Botox treatments as well as various dermafillers. Dr. Causey will help you enhance your appearance and regain your youthful beauty.
Mobile Dentistry
Our services are mainly designed for elderly, disabled and home-bound patients who may benefit from personalized dental care in the privacy of their residence.
Services provided:
Comprehensive oral exams
X-rays
Cleanings with fluoride treatment
Gum disease treatment and maintenance
Extractions
Dentures
Denture adjustment, repairs and relines
Night guards
Bleaching trays
Emergency visits
To learn more, download our brochure.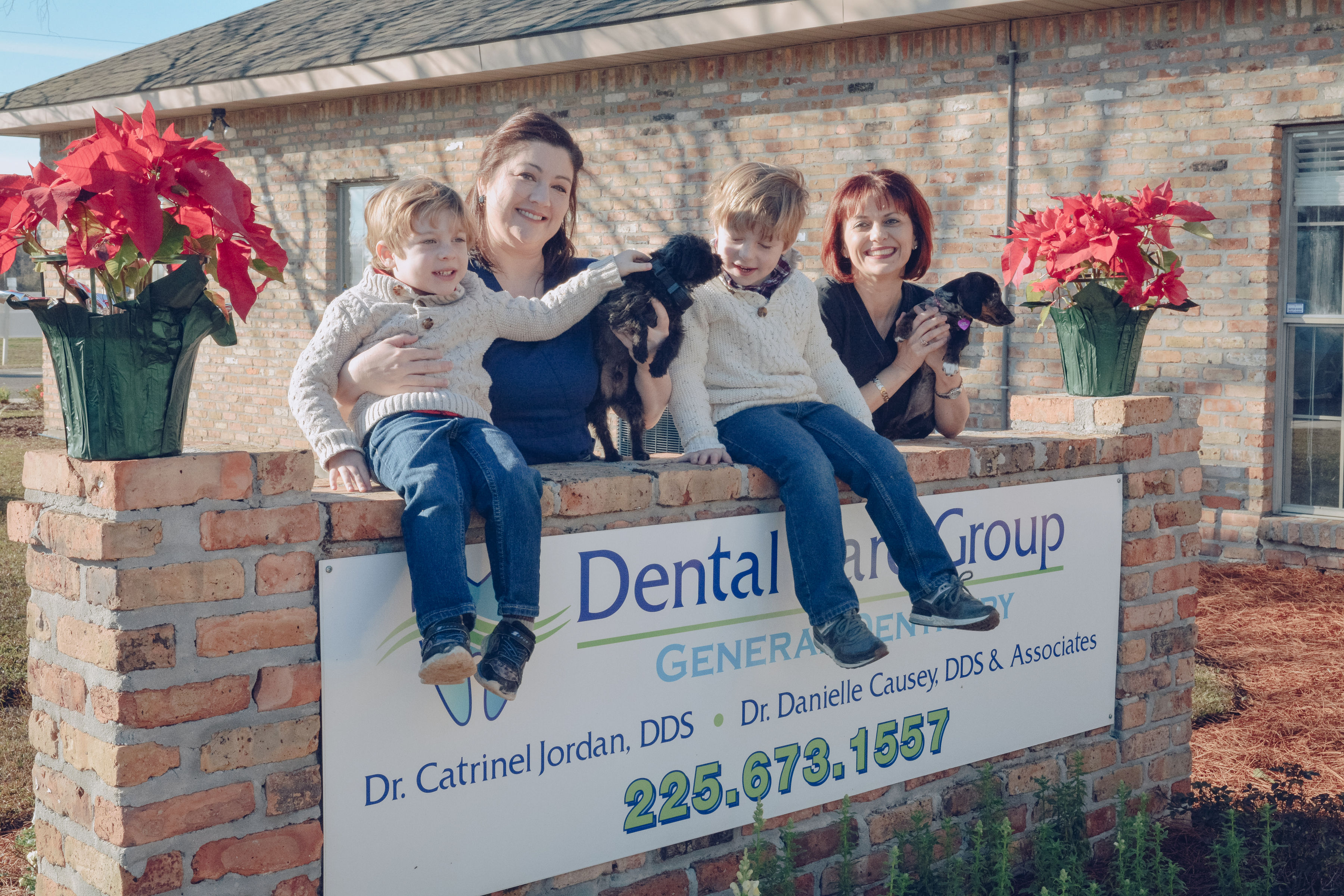 There is no such thing as a one-size-fits-all treatment, so we never use a one-size-fits-all approach to your dental plan.
Visit Our Prairieville Dental Office
Family Dentist in Prairieville
Our Address
16270 Airline Hwy, Ste B
Prairieville, LA 70769
Phone: (225) 673-1557
Office Hours
CLOSED 3/18/20 – 4/16/20
Monday: Closed
Tuesday: 8AM - 5PM
Wednesday: 9AM - 6PM
Thursday: 8AM - 5PM
Friday: 7AM - 4PM
Saturday: 10AM - 2PM
We proudly serve Prairieville, Gonzales, Baton Rouge, Port Vincent, Dutchtown and other surrounding areas.
Read Our Prairieville Dental News
Prairieville Mobile Dentistry

For more information visit MouthHealthy.org/virus
READ MORE

→

Infection control procedures are actions taken in health care settings to prevent the spread of disease. The Centers for Disease Control and Prevention has recommendations for dental office infection control. Your dentist cares about your safety and works hard to prevent the spread of infection. Before you enter the examining room, all surfaces, such as the dental […]
READ MORE

→

In an effort to prevent the rapid spread of COVID-19 and in accordance with the request of the Department of Health and Louisiana State Board of Dentistry, our office will be closed starting tomorrow, March 18th until at least April 16th for all non-essential dental visits. We will continue to see our patients for emergency visits and […]
READ MORE

→