At Dental Care Group, we offer fluoride treatment to prevent tooth decay for our patients. According to the ADA, fluoride intake is often recommended for infants and children between the ages of 6 months and 16 years. During this time, primary and permanent teeth are developing.
Fluoride is applied to the teeth in a varnish form using a brush. Fluoride helps by making the tooth more resistant to the build-up of decay causing plaque and sugars. It can also speed re-mineralization as well as disrupt acid erosion in teeth.
In addition to receiving fluoride treatment at our dental office, it can be applied to the teeth through fluoridated toothpastes and mouth rinses. Mouth rinses containing fluoride in lower strengths are available over-the-counter. However, stronger mouth rinses can be prescribed as needed. Dr. Jordan and Dr. Causey will advise you about your child's fluoride needs.
We strive to provide you with the highest quality care, including the use of fluoride. For more information or to request an appointment, contact Dental Care Group.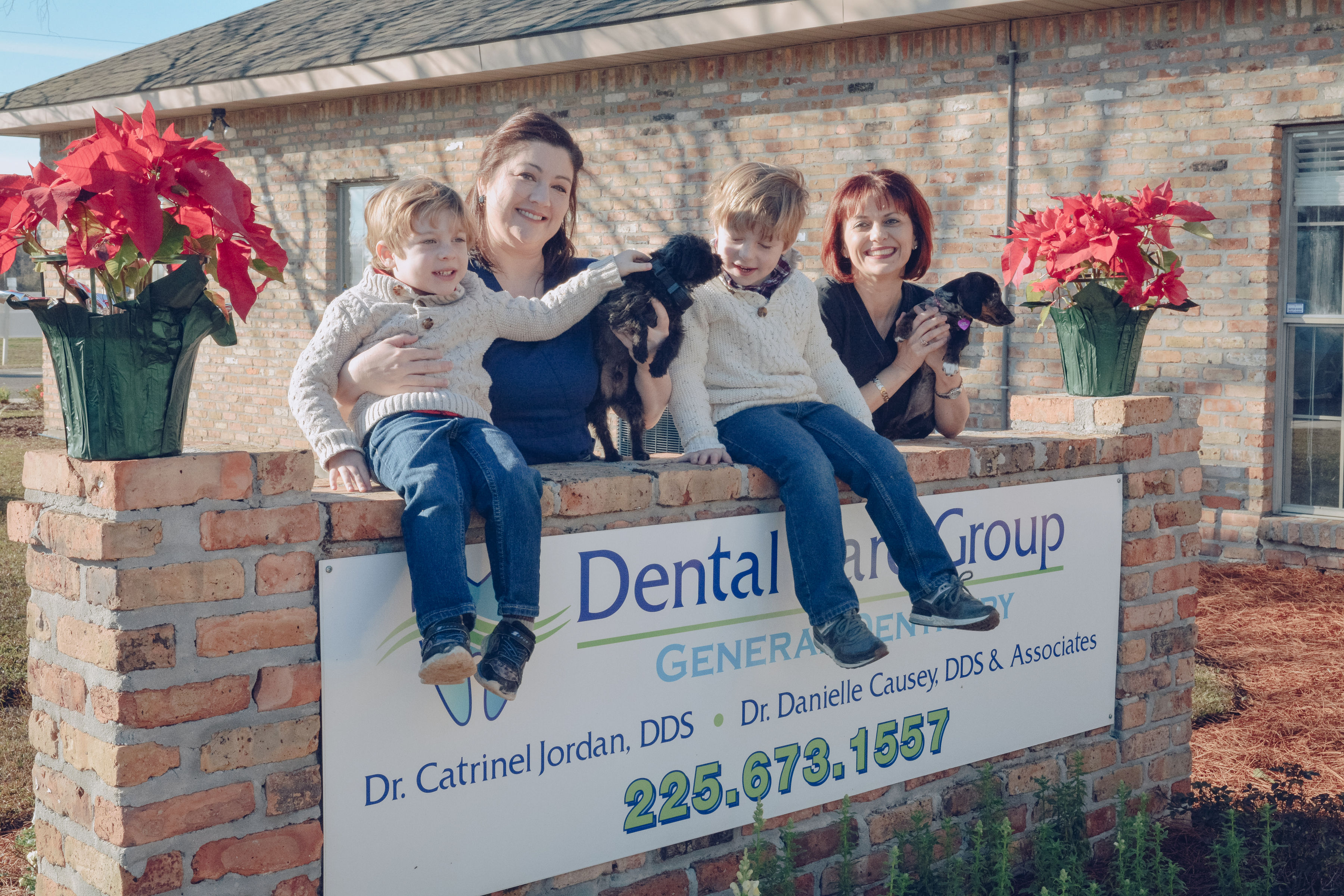 There is no such thing as a one-size-fits-all treatment, so we never use a one-size-fits-all approach to your dental plan.
Visit Our Prairieville Dental Office
Family Dentist in Prairieville
Our Address
16270 Airline Hwy, Ste B
Prairieville, LA 70769
Phone: (225) 673-1557
Office Hours
Monday: Closed
Tuesday: 8AM - 5PM
Wednesday: 9AM - 6PM
Thursday: 8AM - 5PM
Friday: 7AM - 3PM
Saturday: 10AM - 2PM (1st Saturday of the month only)
Sunday: Closed
We proudly serve Prairieville, Gonzales, Baton Rouge, Port Vincent, Dutchtown and other surrounding areas.
Read Our Prairieville Dental News
Prairieville Mobile Dentistry

Your smile is one of the first things a person will notice when you meet.  If you would like to improve your smile with a simple procedure, teeth whitening may be a great option for you, especially if you have stained, dull or discolored teeth. Our dental office is providing teeth whitening services to new […]
READ MORE

→

By now, you have likely seen news reports questioning whether flossing is necessary for your oral health. We want to answer your question right away with an absolute YES. Cleaning between your teeth is an essential part of caring for your teeth and gums. Whether you use traditional string dental floss, a water flosser, an […]
READ MORE

→

Our expert dentist wants to remind patients that our office offers thorough oral cancer screening as part of our comprehensive dental health services. Like with every form of cancer, early diagnosis can have a profound impact on the success of your treatment. Regular screenings are your first line of defense against oral cancer and our […]
READ MORE

→