Our state-of-the-art technologies ensure accuracy, efficiency, and comfort. Our dental equipment is safe, effective, and well-maintained. Some of our dental technologies include those listed below:
Digital X-Rays
Our advanced digital x-rays magnify and enhance your teeth for better diagnosis and treatment. This technology allows us to take images of your teeth and display them on a computer screen quickly and easily.
With digital x-rays, we can view your teeth and surrounding structures with remarkable accuracy.  These images provide the information we need to plan your dental treatment.
Digital x-rays require much less radiation than traditional film x-rays. Digital x-rays are a safe and effective dental technology.
Panoramic X-Ray
A Panoramic x-ray machine rotates around your entire head to take a 360-degree view of your teeth, sinuses, and the bone structure of your head and jaws. This provides a more complete image than standard x-rays. Panoramic x-ray imagery is a valuable resource for Dr. Jordan and Dr. Causey to use in diagnosis and treatment planning.
Intra-oral Camera
The intra-oral camera is about the size and shape of a pen. It is used to record images of your teeth, gums, mouth, and tongue from inside your mouth. Due to its small size and sleek design, it is comfortable, easy to use, and able to view a wide range of angles. The intra-oral camera is a safe and effective tool that can be used with patients of every age.
The intra-oral camera is a highly valuable resource for both diagnosis and treatment planning. Each time we use the intra-oral camera, a new disposable cover is employed. This ensures your health and safety at all times. After your exam, images captured by the intra-oral camera may be digitally stored, printed out, or deleted.
Cavitron
The Cavitron is a handheld device used in periodontal deep cleaning. While scaling can be completed by hand, the Cavitron uses ultrasonic technology to remove calculus from teeth and gums quickly, gently and effectively.
With the Cavitron, patients enjoy a more comfortable experience and time spent scaling and polishing is decreased.
Rotary Endodontics Handpiece
A rotary endodontics handpiece is a tool designed to be used in root canal therapy. By using this handpiece, we can complete the treatment gently and efficiently. This allows you to have a quicker and more comfortable treatment experience.
Nomad™ X-Ray Gun
The Nomad™ handheld x-ray system is battery-powered for completely cordless portability. With the Nomad™ gun, we can take accurate, efficient scans with less radiation exposure than most conventional systems. The Nomad™ is comfortable, convenient, and can be used in any treatment room.
Isolite®
The Isolite® is a dental isolation tool that our team utilizes to improve the efficiency and comfort of your visit. Quicker, safer, and more comfortable than other dental isolation methods, the Isolite® allows us to restore your oral health and smile by offering us increased visibility and moisture control during your treatment.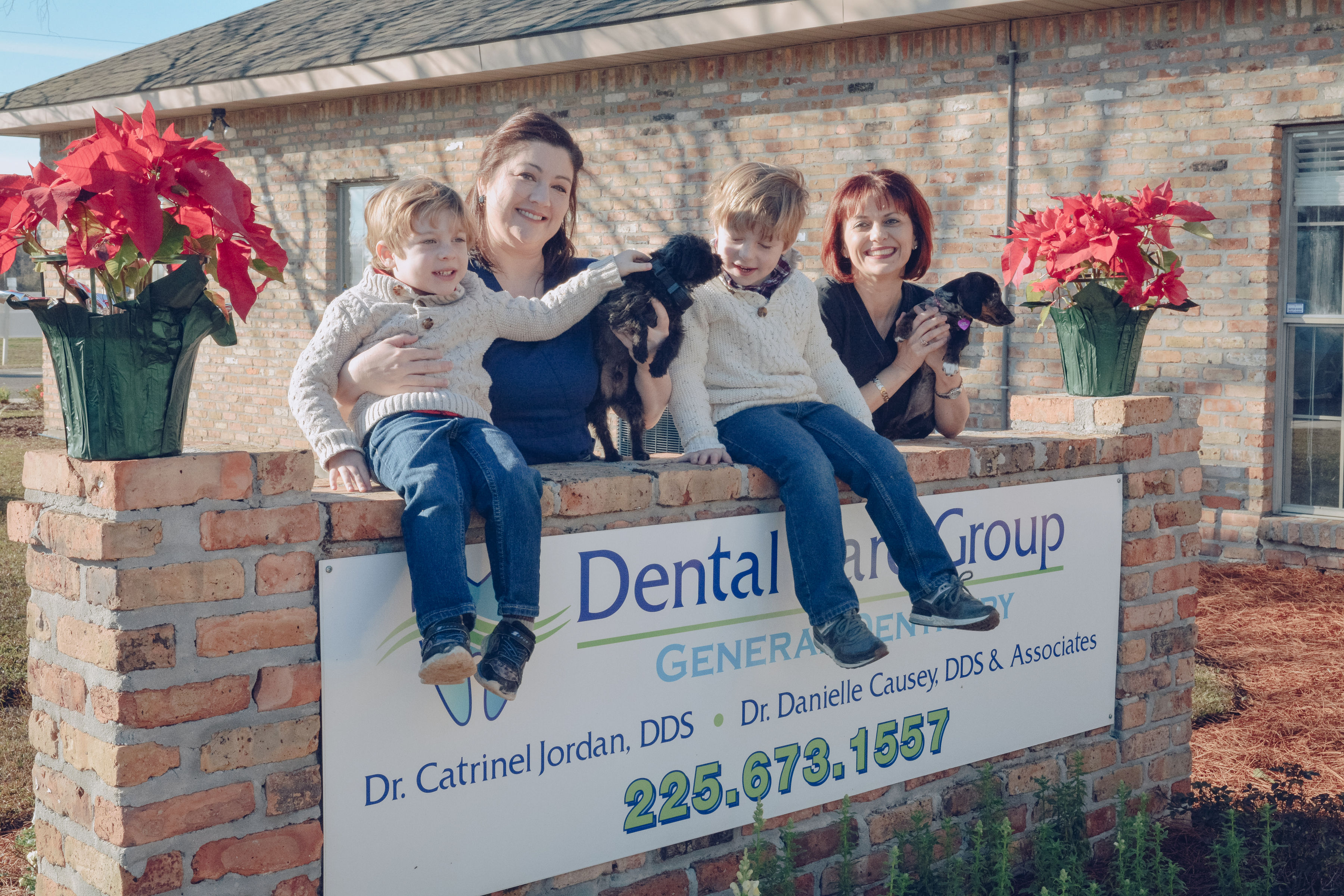 There is no such thing as a one-size-fits-all treatment, so we never use a one-size-fits-all approach to your dental plan.
Visit Our Prairieville Dental Office
Family Dentist in Prairieville
Our Address
16270 Airline Hwy, Ste B
Prairieville, LA 70769
Phone: (225) 673-1557
Office Hours
CLOSED 3/18/20 – 4/16/20
Monday: Closed
Tuesday: 8AM - 5PM
Wednesday: 9AM - 6PM
Thursday: 8AM - 5PM
Friday: 7AM - 4PM
Saturday: 10AM - 2PM
We proudly serve Prairieville, Gonzales, Baton Rouge, Port Vincent, Dutchtown and other surrounding areas.
Read Our Prairieville Dental News
Prairieville Mobile Dentistry

For more information visit MouthHealthy.org/virus
READ MORE

→

Infection control procedures are actions taken in health care settings to prevent the spread of disease. The Centers for Disease Control and Prevention has recommendations for dental office infection control. Your dentist cares about your safety and works hard to prevent the spread of infection. Before you enter the examining room, all surfaces, such as the dental […]
READ MORE

→

In an effort to prevent the rapid spread of COVID-19 and in accordance with the request of the Department of Health and Louisiana State Board of Dentistry, our office will be closed starting tomorrow, March 18th until at least April 16th for all non-essential dental visits. We will continue to see our patients for emergency visits and […]
READ MORE

→