Sealants are highly effective in preventing tooth decay and cavities on your molars and premolars. These areas are the most susceptible to cavities due to the anatomized grooves.
Typically, children get sealants on their permanent molars and premolars as soon as these teeth come in. These sealants can protect the teeth through the cavity-prone years of ages 6 to 14. However, adults without decay or fillings in their molars can also benefit from sealants.
The process of applying sealants is easy and fast. The application steps are as follows:
We thoroughly clean the teeth
The teeth are dried
A liquid solution is put on the chewing surfaces of the teeth
The solution is cured using a special curing light
Sealants act as a barrier and protect the enamel from plaque and acids. They may last for several years before a reapplication is needed. While the sealant remains intact, the tooth surface will be protected from decay.
Sealants are not a substitute for brushing your teeth. It is important to maintain proper oral hygiene and keep up with professional dental cleanings. Also, sealants do not protect between the teeth, so it is essential to continue to floss daily.
For more information or to request an appointment, contact Dental Care Group.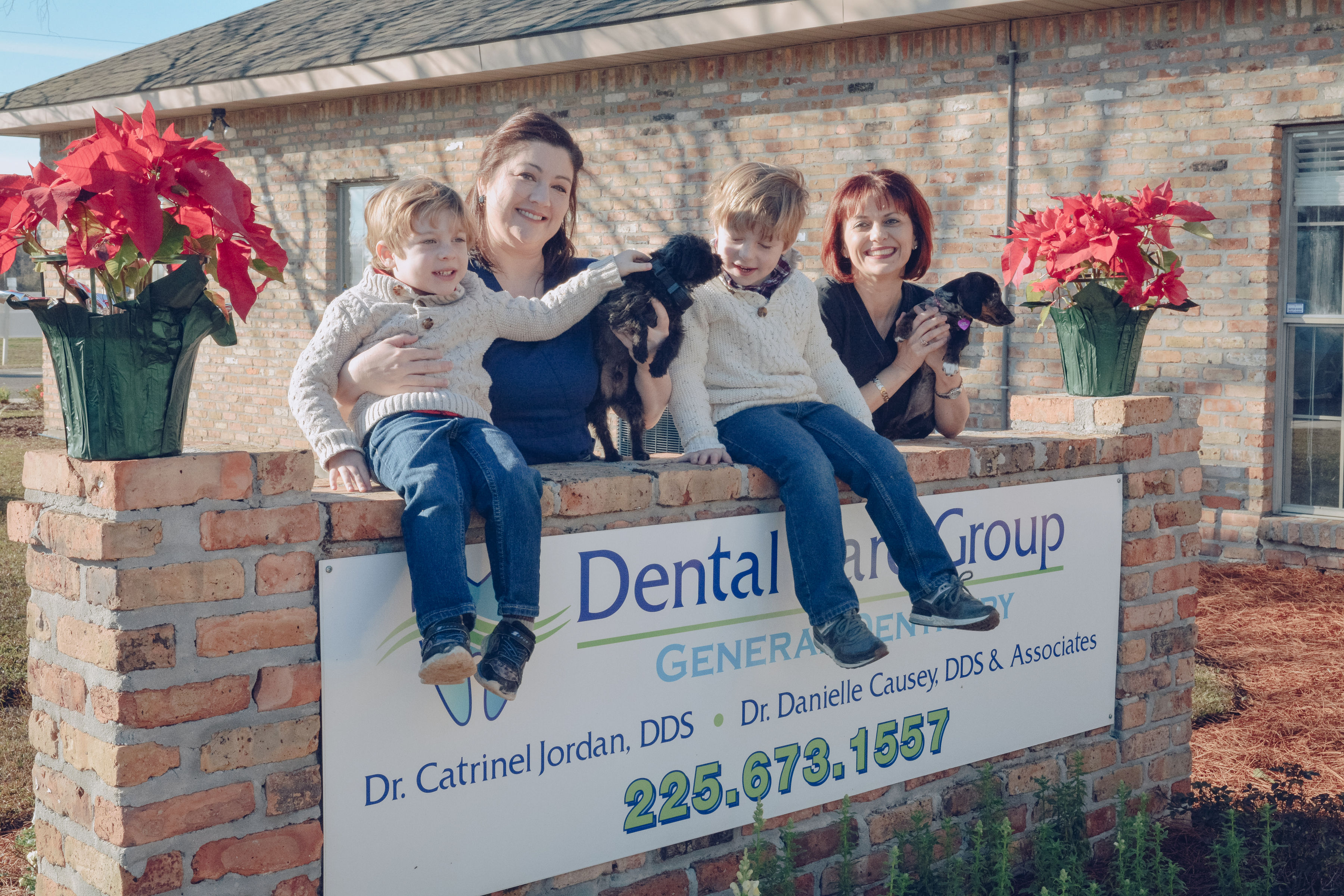 There is no such thing as a one-size-fits-all treatment, so we never use a one-size-fits-all approach to your dental plan.
Visit Our Prairieville Dental Office
Family Dentist in Prairieville
Our Address
16270 Airline Hwy, Ste B
Prairieville, LA 70769
Phone: (225) 673-1557
Office Hours
CLOSED 3/18/20 – 4/16/20
Monday: Closed
Tuesday: 8AM - 5PM
Wednesday: 9AM - 6PM
Thursday: 8AM - 5PM
Friday: 7AM - 4PM
Saturday: 10AM - 2PM
We proudly serve Prairieville, Gonzales, Baton Rouge, Port Vincent, Dutchtown and other surrounding areas.
Read Our Prairieville Dental News
Prairieville Mobile Dentistry

For more information visit MouthHealthy.org/virus
READ MORE

→

Infection control procedures are actions taken in health care settings to prevent the spread of disease. The Centers for Disease Control and Prevention has recommendations for dental office infection control. Your dentist cares about your safety and works hard to prevent the spread of infection. Before you enter the examining room, all surfaces, such as the dental […]
READ MORE

→

In an effort to prevent the rapid spread of COVID-19 and in accordance with the request of the Department of Health and Louisiana State Board of Dentistry, our office will be closed starting tomorrow, March 18th until at least April 16th for all non-essential dental visits. We will continue to see our patients for emergency visits and […]
READ MORE

→