Root canal therapy treats the center, or pulp, of a tooth that is inflamed, infected or dead. The pulp is a soft substance consisting of nerves, blood vessels and connective tissue.
Symptoms of infection include visible injury or swelling, sensitivity to temperature, or pain in the tooth and gums. If you experience any of these symptoms, contact Dental Care Group for a consultation.
Root canal therapy involves removing the pulp from the tooth chamber and canals. We then clean the canals with a disinfecting solution. During your root canal therapy, we may provide local anesthesia or sedation to ensure your complete comfort.
After treatment, we may place a temporary filling to protect your tooth until your restoration is complete. Your tooth may feel sensitive for the first few days. This discomfort may be relieved with over-the-counter or prescribed pain medications, as directed. Avoid chewing on the treated tooth until you have your full restoration. If a problem occurs, contact Dental Care Group.
Root canal therapy can help preserve your tooth for a lifetime. Contact our office today for a consultation with Dr. Jordan and Dr. Causey.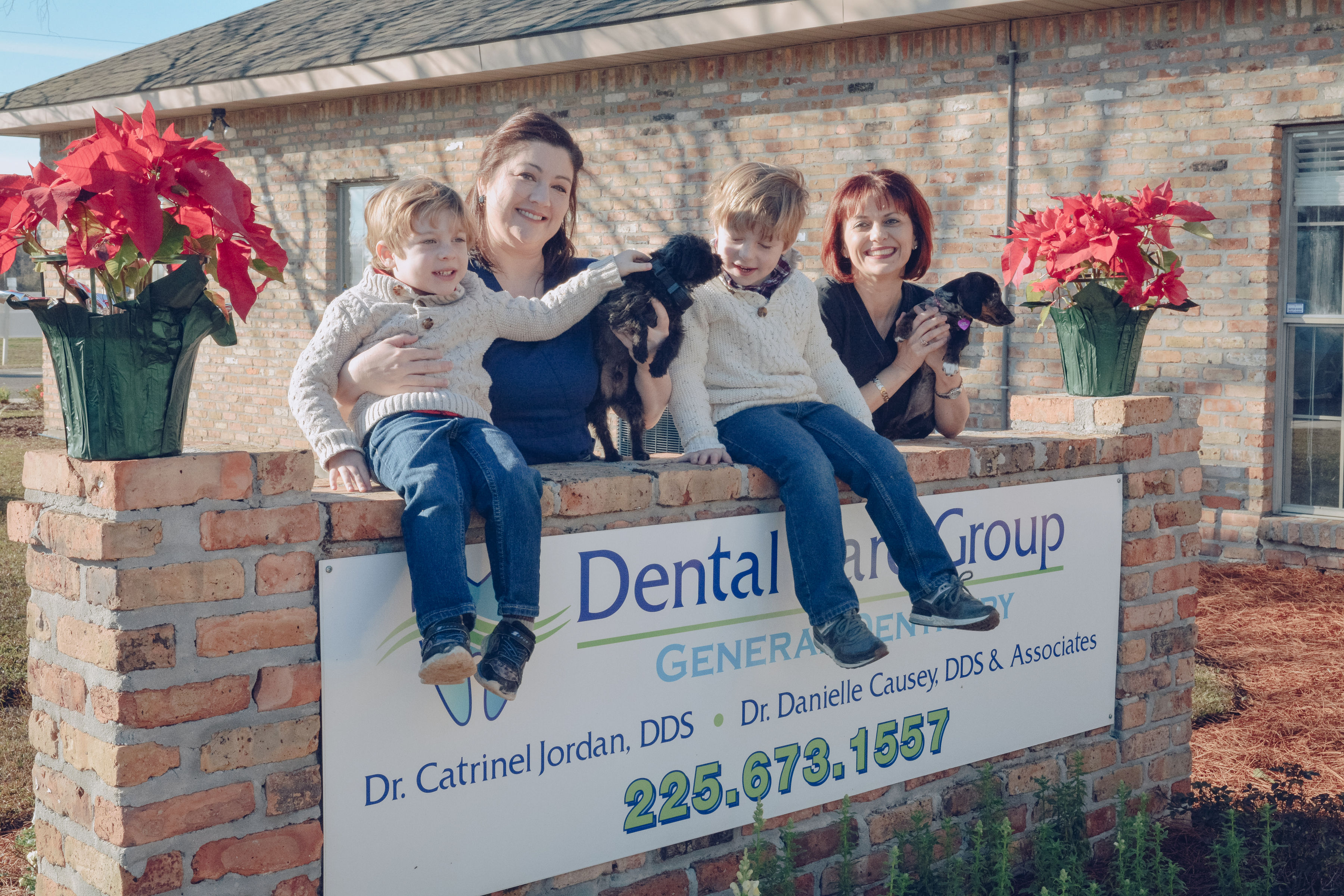 There is no such thing as a one-size-fits-all treatment, so we never use a one-size-fits-all approach to your dental plan.
Visit Our Prairieville Dental Office
Family Dentist in Prairieville
Our Address
16270 Airline Hwy, Ste B
Prairieville, LA 70769
Phone: (225) 673-1557
Office Hours
CLOSED 3/18/20 – 4/16/20
Monday: Closed
Tuesday: 8AM - 5PM
Wednesday: 9AM - 6PM
Thursday: 8AM - 5PM
Friday: 7AM - 4PM
Saturday: 10AM - 2PM
We proudly serve Prairieville, Gonzales, Baton Rouge, Port Vincent, Dutchtown and other surrounding areas.
Read Our Prairieville Dental News
Prairieville Mobile Dentistry

For more information visit MouthHealthy.org/virus
READ MORE

→

Infection control procedures are actions taken in health care settings to prevent the spread of disease. The Centers for Disease Control and Prevention has recommendations for dental office infection control. Your dentist cares about your safety and works hard to prevent the spread of infection. Before you enter the examining room, all surfaces, such as the dental […]
READ MORE

→

In an effort to prevent the rapid spread of COVID-19 and in accordance with the request of the Department of Health and Louisiana State Board of Dentistry, our office will be closed starting tomorrow, March 18th until at least April 16th for all non-essential dental visits. We will continue to see our patients for emergency visits and […]
READ MORE

→