Orthodontics impacts your health, appearance, and more.
Crooked, unevenly spaced, or misaligned teeth are harder to keep clean. This makes them more prone to tooth decay and periodontal disease.
Straight, properly aligned teeth are easier to keep clean and provide a more attractive appearance. A straight, healthy smile helps to boost self-esteem, self-confidence, and your self-image.
If you suffer from crooked, uneven, or misaligned teeth, orthodontic treatment can help.
The length of your orthodontic treatment will depend on your individual plan. During your consultation with Dr. Jordan and Dr. Causey, we will discuss your options. Once you select your treatment, we will estimate its length.
There are factors that can affect the duration of your treatment. Some of these include:
Early Orthodontic Intervention: If you had early intervention, some steps have already been completed. This may shorten the time you need for this treatment.
Type of Treatment: Depending on your needs, you may have braces, elastics, aligners, or other options. Which treatment you receive will affect its length.
Compliance: Following our instructions will allow your treatment to work more quickly.
At Dental Care Group, we offer advanced solutions for your treatment. Depending on your needs, we may recommend or Invisalign® or aligners.
To get started on your healthier, more beautiful smile, contact our office for a consultation.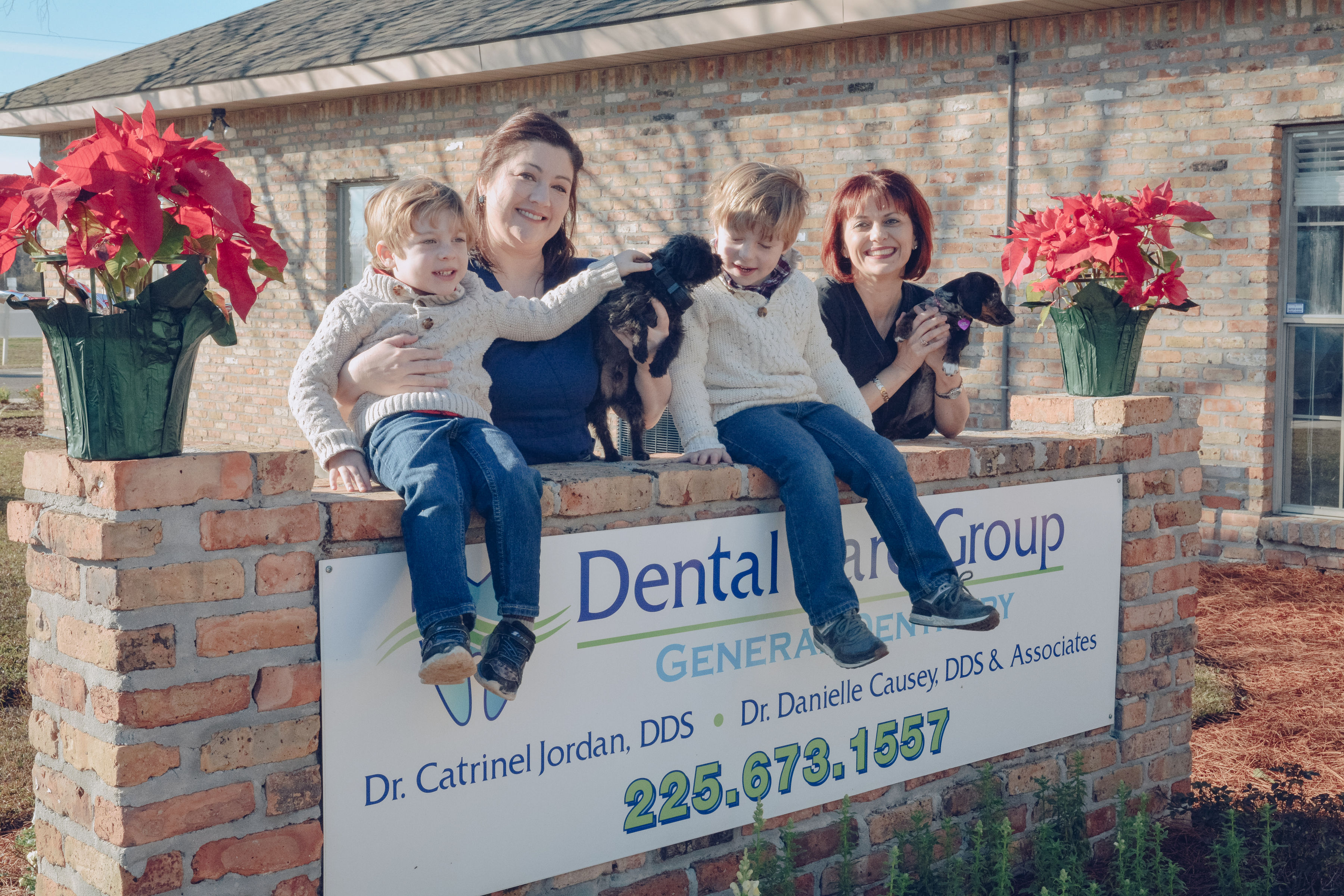 There is no such thing as a one-size-fits-all treatment, so we never use a one-size-fits-all approach to your dental plan.
Visit Our Prairieville Dental Office
Family Dentist in Prairieville
Our Address
16270 Airline Hwy, Ste B
Prairieville, LA 70769
Phone: (225) 673-1557
Office Hours
CLOSED 3/18/20 – 4/16/20
Monday: Closed
Tuesday: 8AM - 5PM
Wednesday: 9AM - 6PM
Thursday: 8AM - 5PM
Friday: 7AM - 4PM
Saturday: 10AM - 2PM
We proudly serve Prairieville, Gonzales, Baton Rouge, Port Vincent, Dutchtown and other surrounding areas.
Read Our Prairieville Dental News
Prairieville Mobile Dentistry

For more information visit MouthHealthy.org/virus
READ MORE

→

Infection control procedures are actions taken in health care settings to prevent the spread of disease. The Centers for Disease Control and Prevention has recommendations for dental office infection control. Your dentist cares about your safety and works hard to prevent the spread of infection. Before you enter the examining room, all surfaces, such as the dental […]
READ MORE

→

In an effort to prevent the rapid spread of COVID-19 and in accordance with the request of the Department of Health and Louisiana State Board of Dentistry, our office will be closed starting tomorrow, March 18th until at least April 16th for all non-essential dental visits. We will continue to see our patients for emergency visits and […]
READ MORE

→